Bring Your Pets When You Have to Evacuate Your Home.
2/16/2021 (Permalink)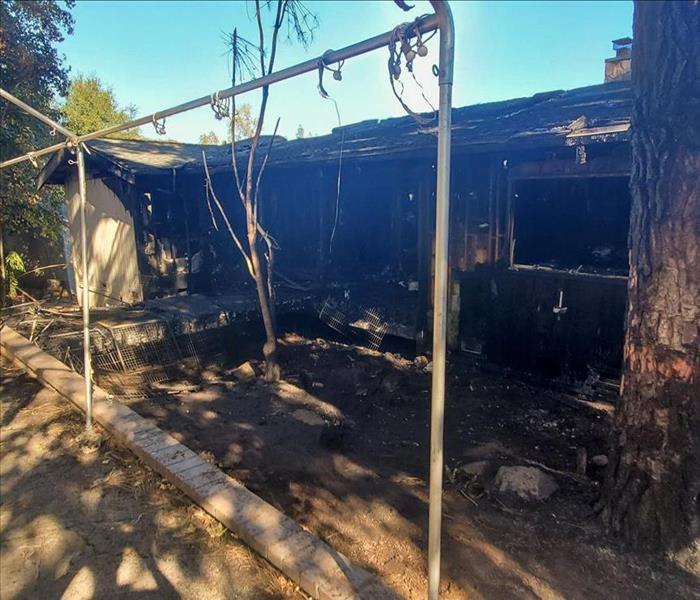 SERVPRO of Otay Mesa/San Ysidro are fire damage restoration specialist who can restore your property.
Fires and severe storms can be so dangerous that San Ysidro residents sometimes need to evacuate. If that happens, SERVPRO of Otay Mesa / San Ysidro wants everyone to be ready to bring the household pets. The Federal Emergency Management Association (FEMA) recommends being prepared well ahead of time.
Before an Emergency in Otay Mesa / San Ysidro :
Arrange ways to transport large animals
Ensure that all animals, large or small, have identification
Maintain accuracy of all information
SERVPRO of Otay Mesa / San Ysidro recommends micro-chips for all pets
Large animals can also have microchips
Pets will need secure harnesses or leashes
Smaller pets need secure crates
Larger pets may need crates for sleeping in a shelter
Locate pet-friendly lodgings in the area
Stay current on vaccinations
Emergency Kits for Pets:
Copies of vaccinations, other records
Keep copies of prescriptions
Contact information for vet
Supplies of water and food
3-day supply of all medications for each pet
Pet first-aid kit
If there is time, pack the pets' usual bedding, but have bedding or blankets in the kit
Anything that keeps the pet comfortable, including treats and toys
Litter box or litter boxes
SERVPRO of Otay Mesa / San Ysidro can remediate fire damage or storm damage "Like it never even happened." We are Here to Help® 24/7, no matter what the day.
SERVPRO of Otay Mesa / San Ysidro is independently owned and operated.