Emergency Water Damage Service in Otay Mesa?
5/17/2021 (Permalink)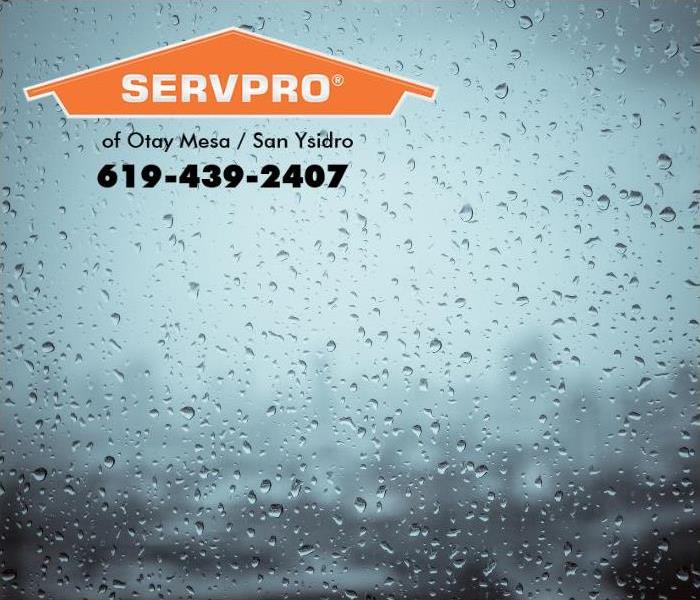 When you need help with a water damage emergency, SERVPRO of Otay has a team of highly trained water restoration professionals on call 24-hours a day
Rain has been known to fall in Otay Mesa frequently during the Spring. At SERVPRO of Otay Mesa / San Ysidro, we know that our fast response time can help to minimize the damage water and flooding can do to your home or business. Here are some safety tips and some tips on what NOT to do after flooding from our website while waiting for help to arrive:
Safety First
Stop the source of water damage; call a plumber/or wait for the storm to end
Turn off the electricity
If it is not safe to stay in the house, evacuate everyone, including pets
Have all your relevant documents in one safe, dry place
If you have homeowner's insurance, start the claims process
Document everything with photos, and wear protective gear
If you are a tenant, reach out to your landlord or property manager
What NOT To Do After Flooding
Don't leave wet fabrics in place
Hang furs and leather goods
Don't leave books, magazines, or other colored items on wet carpet or floors
Don't use your household vacuum to remove water
Don't use television or other household appliances
Don't turn on ceiling fixtures if the ceiling is wet, and keep out of rooms where ceilings are sagging
Call Us Today!
When your Otay Mesa home or commercial business has a flooding or other water damage emergency, SERVPRO of Otay Mesa / San Ysidro is Here to Help. ®
SERVPRO of Otay Mesa / San Ysidro is Independently Owned and Operated